It's only been a couple of months since the football team around these parts reduced Tom Brady of the New England Patriots to a sad little mess on the field of Foxborough Stadium during the AFC Championship Game.
Both squads have since moved on – the Ravens to their second Super Bowl win, and Brady to the nearest "Men's Scarves R'Us" to outfit himself for his spring baseball viewing schedule.
That's right, Tom Terrific was in New York over the weekend to take in the O's/Yanks series, and dressed like any All-American baseball fan would – in a scarf, thousand-dollar jacket (guessing here, of course), and hat featuring not a logo of one of the teams on the field, but of his own personal logo, TB12: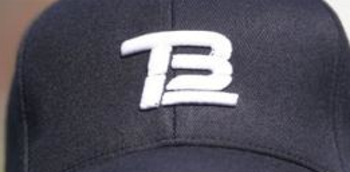 On Saturday, MASN cameras caught Brady's reaction to Nick Markakis' home run, and it is absolutely priceless.
"Oh no," indeed, Tommy.
While it would be amazing if Tom was simply supporting the Yankees to troll his own Boston fan base, in fact he has a good reason – his sister married current Yankee Kevin Youklis, formerly of the Red Sox.
Of course, that doesn't explain Brady being photographed wearing a Yankees cap back in 2007, but whatever.
Unfortunately, Brady and other Yankee fans (and "fans") got the last laugh, as the Bombers took two of three from the O's.
But that doesn't make the above GIF any less delicious.